Going Bovine
by Libba Bray (
web site
)
Genre: young adult
Publisher: Delacorte Sept. 22, 2009
Hardcover 480 pages
From Goodreads:
Cameron Smith, 16, is slumming through high school, overshadowed by a sister "pre-majoring in perfection," while working (ineptly) at the Buddha Burger. Then something happens to make him the focus of his family's attention: he contracts mad cow disease. What takes place after he is hospitalized is either that a gorgeous angel persuades him to search for a cure that will also save the world, or that he has a vivid hallucination brought on by the disease. Either way, what readers have is an absurdist comedy in which Cameron, Gonzo (a neurotic dwarf) and Balder (a Norse god cursed to appear as a yard gnome) go on a quixotic road trip during which they learn about string theory, wormholes and true love en route to Disney World. Bray's surreal humor may surprise fans of her historical fantasies about Gemma Doyle, as she trains her satirical eye on modern education, American materialism and religious cults (the smoothie-drinking members of the Church of Everlasting Satisfaction and Snack 'N' Bowl). Offer this to fans of Douglas Adams's Hitchhiker's Guide to the Galaxy seeking more inspired lunacy.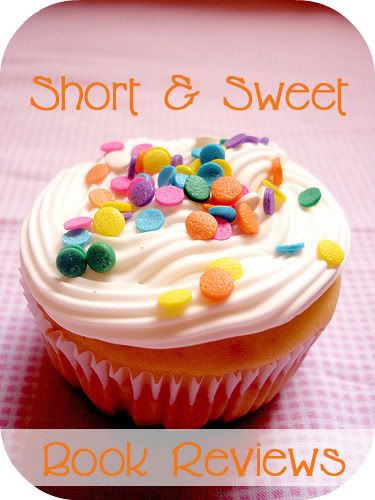 When I learned Going Bovine won the Printz award I decided I needed to read it to see what all the fuss was about.This book is one of the most quote-worthy books I've ever read...I was laughing out loud throughout the story!
The revolution at CESSNAB:
"My Happiness wants your happiness to go to hell"

Gonzo's tattoo in the shape of a Buddha cow:

"How now mad cow?"


Balder's justification for taking a frat boys drug money:
"His wealth is ill-gotten. And once he dressed me as a "Hootchie Mama" and posted Internet pictures on a fetish site called Naughty Gnomes. I cannot adequately convey the trauma of it."
Knowing Cameron had a terminal disease and that the closer I got to the end of the book meant the closer I got to his death was difficult. I liked this kid and wanted to see a different outcome for him. I'm a mom to a 16 year old boy and can't even imagine such a young life being cut so short. With that said, I think every parent of a teenage boy (and every teenage boy) should read this book. It offers insight for a parent who might wonder "what the heck is going on in my kid's head", and it's full of teenage mayhem that every teenage boy would love. Simply put, it's the road-trip of a lifetime:-)
I highly recommend this book and think that you will fall in love with the characters! It's difficult to pick just one but if I
had
to I would chose Balder the noble gnome:-)
p.s. Check out my post
"My Book in Pictures"
of Going Bovine