The Particular Sadness of Lemon Cake
by Aimee Bender (
web site
)
Publisher: Doubleday, June 1st 2010
Hardcover 293 pages, ya
From Goodreads:
The wondrous Aimee Bender conjures the lush and moving story of a girl whose magical gift is really a devastating curse.
On the eve of her ninth birthday, unassuming Rose Edelstein, a girl at the periphery of schoolyard games and her distracted parents' attention, bites into her mother's homemade lemon-chocolate cake and discovers she has a magical gift: she can taste her mother's emotions in the cake. She discovers this gift to her horror, for her mother—her cheerful, good-with-crafts, can-do mother—tastes of despair and desperation. Suddenly, and for the rest of her life, food becomes a peril and a threat to Rose.

The curse her gift has bestowed is the secret knowledge all families keep hidden—her mother's life outside the home, her father's detachment, her brother's clash with the world. Yet as Rose grows up she learns to harness her gift and becomes aware that there are secrets even her taste buds cannot discern.

The Particular Sadness of Lemon Cake is a luminous tale about the enormous difficulty of loving someone fully when you know too much about them. It is heartbreaking and funny, wise and sad, and confirms Aimee Bender's place as "a writer who makes you grateful for the very existence of language"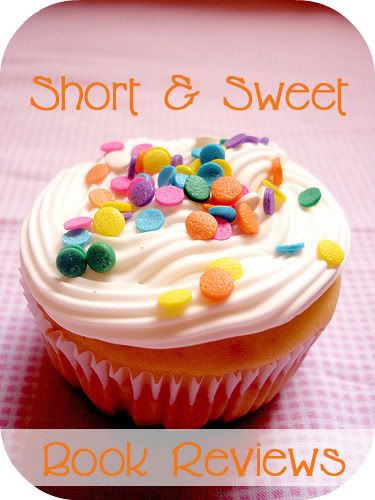 On the day I bought this book I was looking for a good Chick Lit book like Good Grief by Lolly Winston. I noticed The Particular Sadness of Lemon Cake on the Bestseller list at Amazon and decided to give it a try. What a gem of a book this was. What grabbed my attention from the description was "loving someone fully when you know too much about them." Rose's gift (or curse) allowed her to feel the feelings of others in the food that they prepare. Rose learns more about her mother than she would have liked to have known when she eats the lemon cake her mother baked for Rose's ninth birthday. What a burden that would be to realize your parent's deepest fears and regrets...especially at such a young age. I really enjoyed this book even though it was a bit of a downer. Her brother's story is a bit tragic and at times the mother and son's relationship made me feel a little uncomfortable. What I loved most about Rose is that she isn't your typical teen, some reviews pegged her as an underachiever but I saw Rose as someone who didn't have the same concerns as many teens and was happy with the little things in life. Her sense of humor had me laughing out loud at times. The end of the book was a bit puzzling to me and I had to Google other readers thoughts on what actually happened. I would recommend this book to young adults...especially those who enjoy something a little quirky (best word I could find to describe).